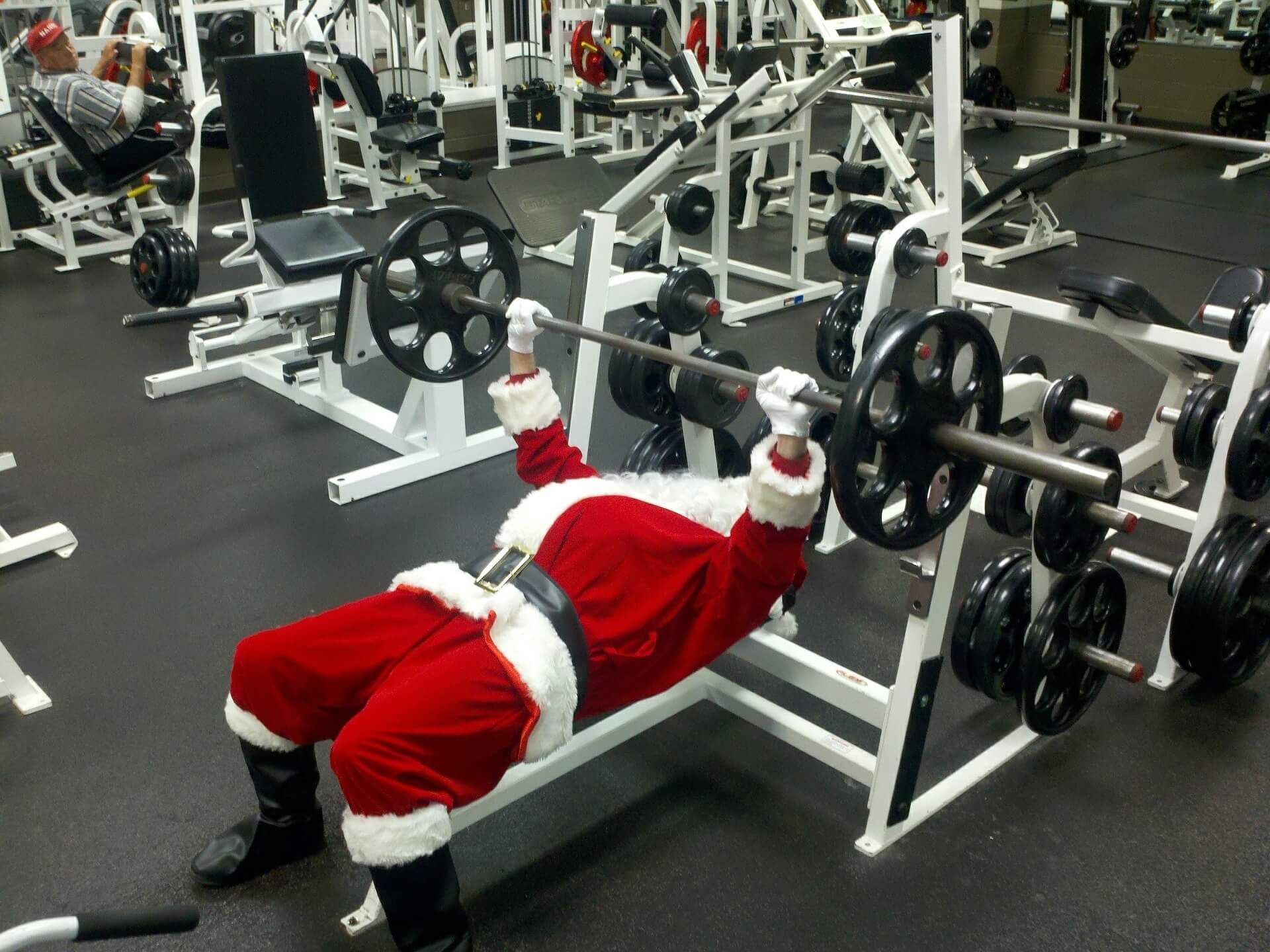 5 Tips for a Fit and Healthy Holiday
For many, the holidays can be a difficult time to exercise and eat right. Here at Barr Health and Fitness, we believe in cherishing the holidays with loved ones and eating delicious food. Who says we can't have a fit and healthy holiday while we enjoy ourselves?
1: Eat Mindfully
When I say eat mindfully, I don't mean meditate over your food. I mean turn off your computer, phone, television and all other distractions and be present with your meal and the other people around the table. Eat slowly, making sure that you are chewing your food well. Due to our busy schedules, we are programmed to eat quickly. When we do eat quickly, we can miss our bodies' signals that let us know we're full, and that can lead to overeating. Over the holidays, try to take the time to savour your food. When you start to feel full, put down the utensils and reminisce about how delicious your meal was and prepare yourself for the next feast.
2: Strategize your plate  
Strategizing your plate is a good way to ensure that you're not stuffing yourself with ginger snap cookies and gravy. Start by filling your plate with the most nutrient-dense and satisfying foods (salads, vegetables, meat, legumes and beans, whole grains, etc.) Aim to fill three-quarters of your plate with these foods. Leave the last quarter for your favourites, like double stuffed potatoes and pecan pie. By eating healthy, delicious and satisfying foods first, you can reduce the odds of later going on a pecan pie rampage. For more thoughts on eating and the holidays, check out this post.
3: Incorporate frequent short walks
Walking for as little as 10 minutes before and after meals is a great way to burn a few extra calories, prime your body for the Christmas goodness that you're about to consume and aid in the digestion process. A short walk might not seem effective, but several over the course of a day can add up to some serious energy burning. Plus, getting outside in the sun will positively influence alertness, mood and performance. For many, walking with family can be a great, healthy holiday activity.
4: Make sleep a priority
In our culture, sleep is often overlooked and neglected despite its major implications for our health and fitness. Without going into too much detail, sleep is essential for regulating our bodies' ability to store the food that we eat. With less than 6 hours of sleep a night (with some exceptions of course), the food that we eat is more likely to be stored as fat, rather than in the liver and muscle. So over the holidays, do yourself a favour and get plenty of sleep. We recommend anywhere from 7 to 9 hours a night. If the opportunity arises, forget the morning alarm and don't be afraid have an afternoon nap.
5: Plan fun group activities  
Over the holidays, it's really easy to get into the routine of eat, nap, sit, eat, drive to Uncle Andrew's, booze and repeat. But the holidays are an excellent opportunity to get in lots of fun and exciting physical activity with friends and family. Plan a trip to the zoo or the skating rink, or go cross-country skiing, tobogganing, snowshoeing and more! If your family is competitive, organize games with prizes to motivate everyone to get involved. In the process, you'll gain the endless benefits of exercise while also creating unforgettable memories with friends and family.
The holidays can be a tough time to keep your health and fitness goals in mind. By implementing some of these ideas, you'll have a head start come January. We at Barr Health and Fitness wish everyone a happy, healthy holiday! See you in 2019 ☺
-Matt Flynn, Barr Health and Fitness Trainer and Performance Coach
Want Strong Abs?
Get Core Strength Essentials